Art can beautify your gardens. The artistic message has the ability to transcend barriers of age, language, and social status. Iconic sculptures can add character and uniqueness to your gardens. Artwork can elevate your spaces easier than just about any other addition can.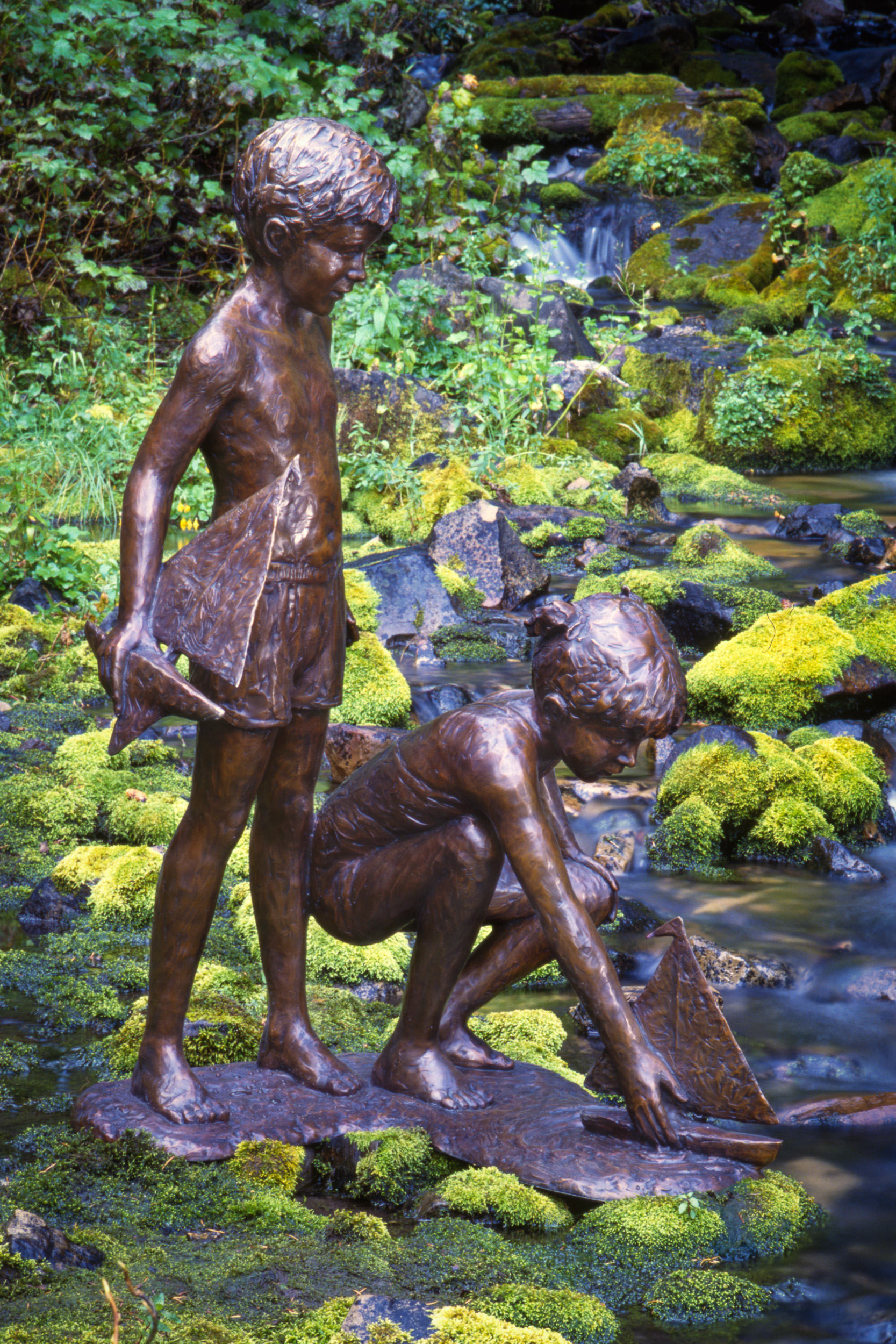 Setting Sail
51″ H, 32″ W, 37″ D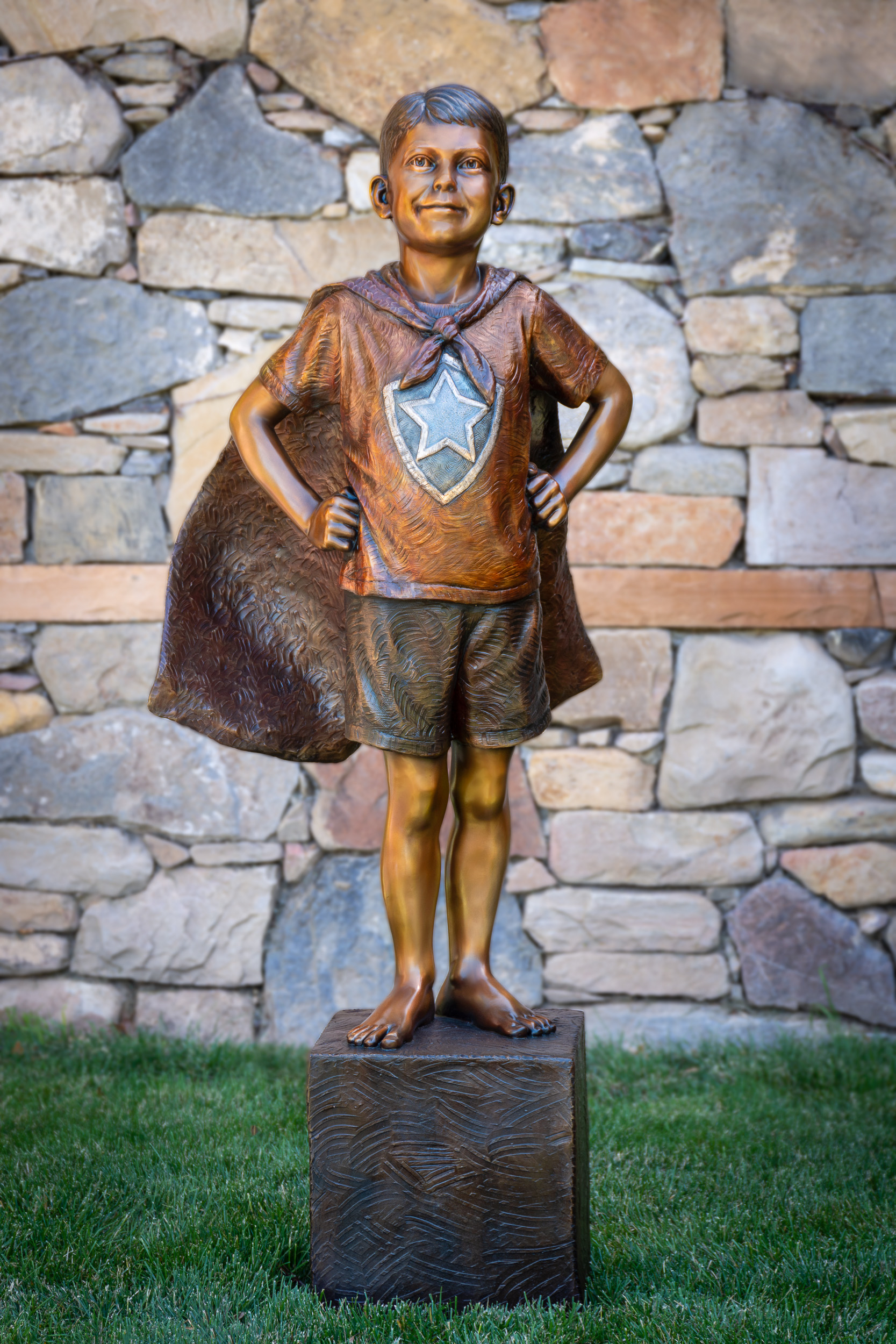 Time To Save the World
56″ H, 22″ W, 24″ D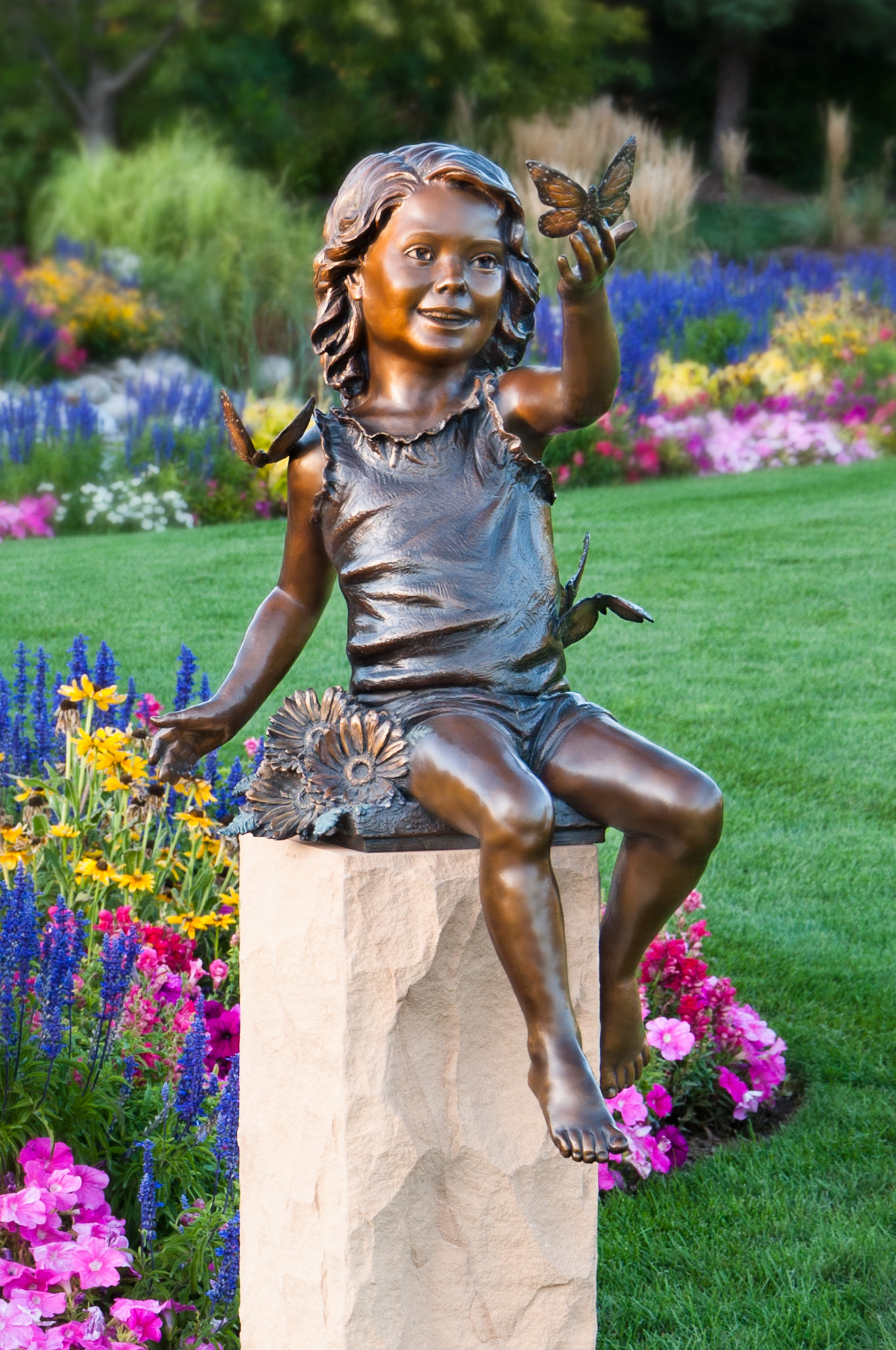 Emma's Garden
34″ H, 16″ W, 24″ D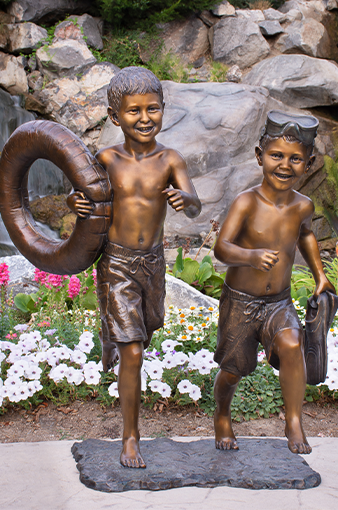 Grandma's Pool
46″ H, 49″ W, 31″ D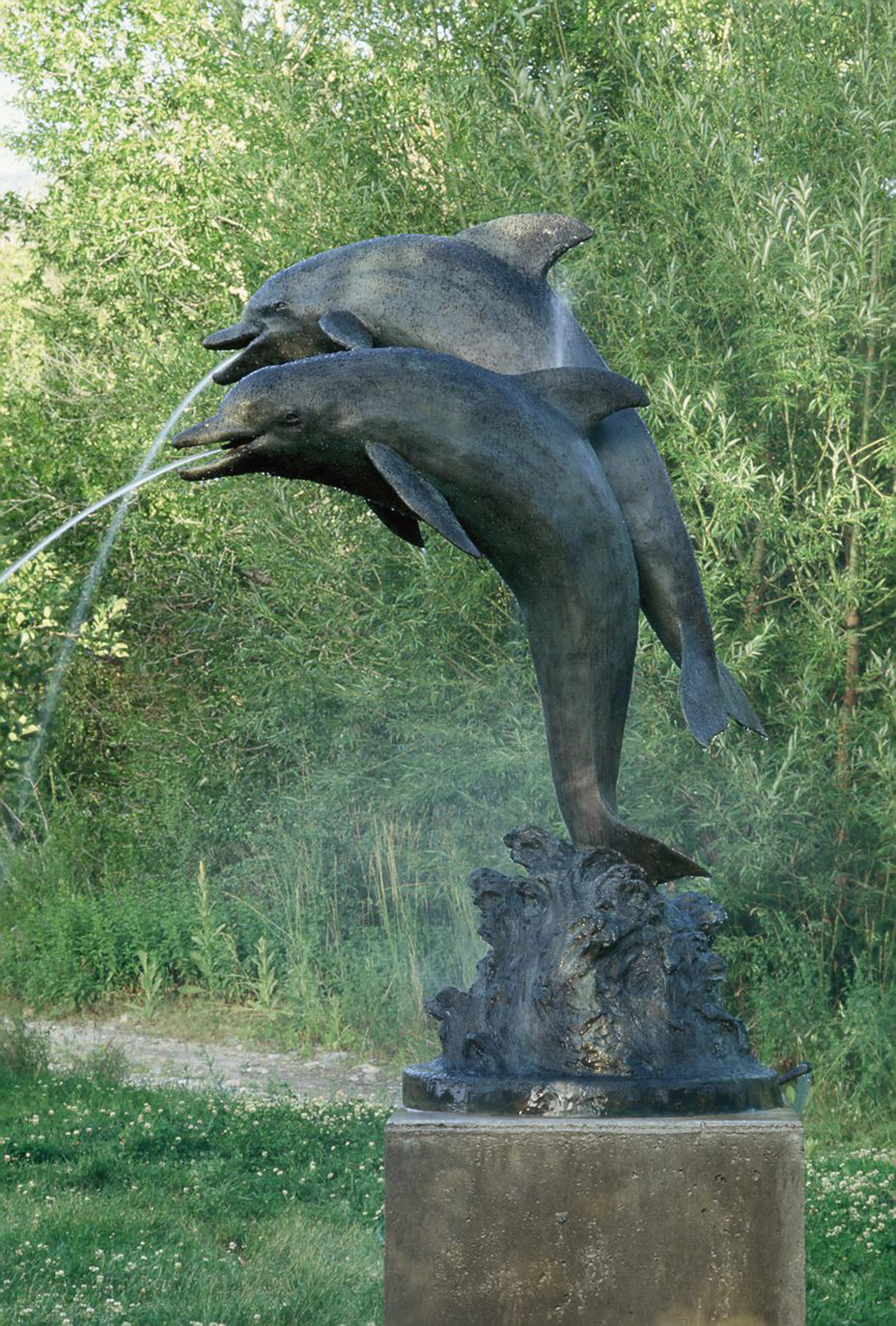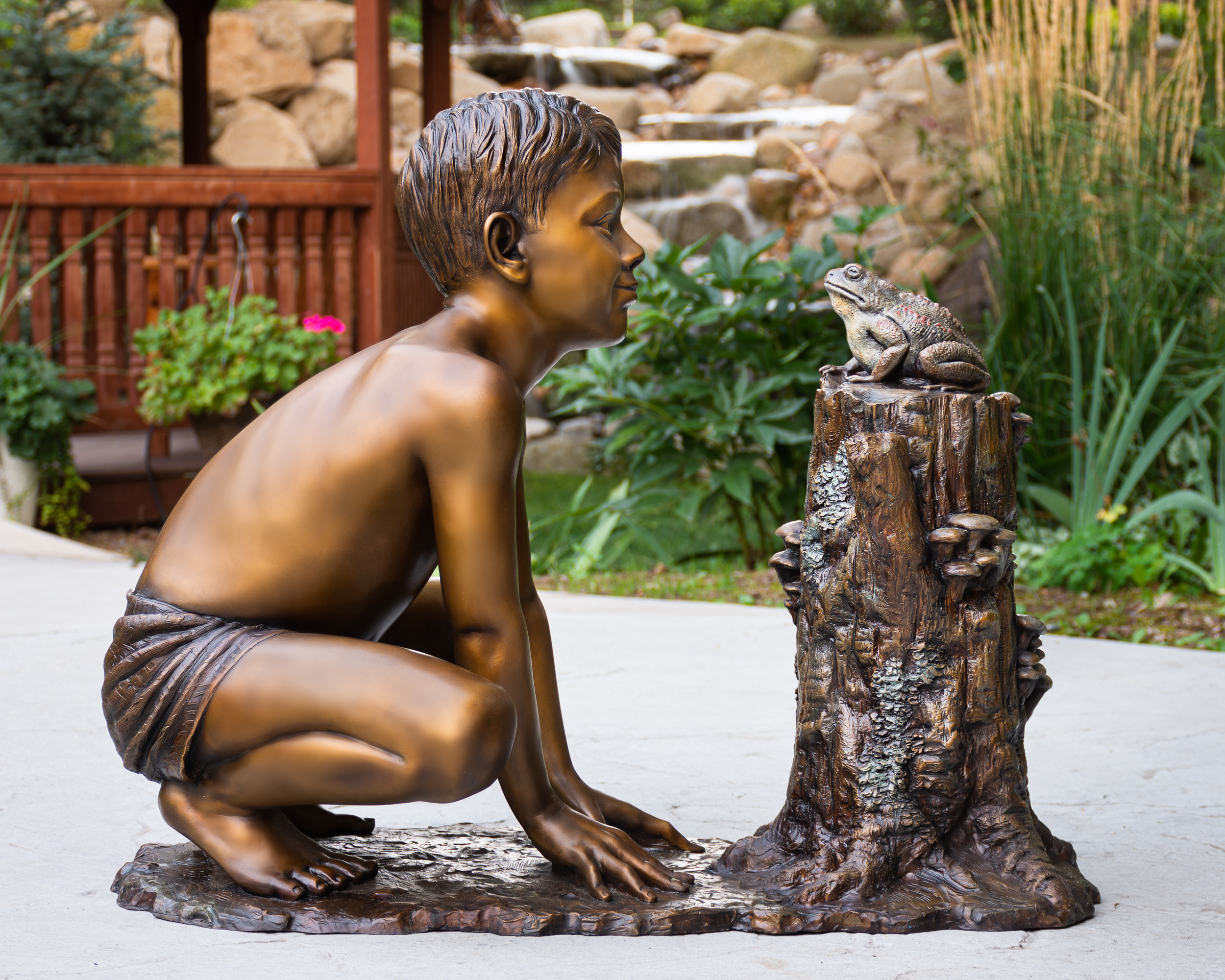 Staring Contest
25″ H, 30″ W, 19″ W
Commission Your Own Statue
Work with us to create your own bronze statue!
For those interested in a special commission there is no cost or commitment to meet and discuss possibilities. The ideas of the patron can be specific or loose; either way, our artists can collaborate together with you. Talk to our Aquabella Team to start the process of a special commission.